EACA News
EACA Joins SALA to Offer Discounted Health Insurance to Members. The EACA has recently joined the Small Association Leadership Alliance (SALA) in order to take advantage of their health insurance programs which can offer discounts up to 50% of what companies and individuals typically pay for coverages with carriers like Blue Cross/Blue Shield.
Member companies, or individual employees of member companies, can enroll in the program.  Additional information on how members take advantage of these programs is on the EACA website.  Click on Healthcare Insurance for a program overview.  When you click on SALA Healthcare Program you will come to a page where you can see a link to Enroll Now.
If need assistance in getting your program set up there is a 24/7 Concierge Service to assist you.  
Just send an email to [email protected]

EACA Board Scheduled to Meet at EDPA ACCESS – Electing New Directors.   The EACA Board will be meeting in San Antonio at EDPA ACCESS on Wednesday, November 30 for the year end meeting to review the budget and elect new Directors to the Board.  There are 3 Director positions opening up on the Board.   If you have an interest in being a candidate for one of those positions please email [email protected].    And, if you haven't already registered to attend ACCESS click the link.
EAC Registration Schedule. EACA is supporting the following events with our EAC registration services:
Service Mgmt World

                             Nov. 12-16                                Orlando

RSNA 

                                                  Nov. 27- Dec.1                          Chicago

Winter Fancy Foods

                            Jan. 15-17                                 Las Vegas

NAFEM

                                                Feb. 1-3.                                   Orlando
EACA Member News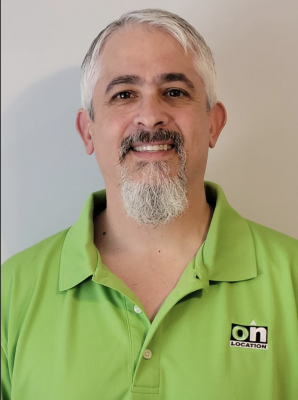 Ruggiero Returns to Industry – Joins On Location.  On Location, a nationwide provider of labor and management services for exhibits, events and environments, has hired Glen Ruggiero as Director of Sales and Marketing. With more than 20 years of sales experience, the majority in the trade show industry, Ruggiero will manage the current team of account executives and oversee the company's marketing efforts.
Pat Kuhnlein Joins Lancaster as Denver City Manager.  <Exhibit City News>  Lancaster Management Services is excited to announce another new staff partner to the Lancaster Management Services family, Pat Kuhnlein. Pat will put his more than 40 years of experience in the tradeshow industry to work as the company's Denver City manager.
Employers to Continue to Use Current Form I-9.  <Employco USA>  On Oct. 11, 2022, the U.S. Department of Homeland Security (DHS) publishedinstructions for employers to continue using the Employment Eligibility Verification form (Form I-9) when hiring new employees until a new version of the form is published.
Exhibitor Advocate Stands Up for Trade Show Exhibitors.  <Exhibit City News>   In her recent presentation in Las Vegas, Jessica Sibila, Executive Director of Exhibitor Advocate said, "One of the first steps toward accomplishing that goal is raising awareness of exhibitors' needs. Every show should establish an exhibitor advisory council—not a "ceremonial council, but a working council," Sibila stresses. Show management must understand the importance of open, transparent communication with the council.
"It's important that every show manager has an exhibitor advisory council. Show management needs to understand where the pain points are for their exhibitors and work on addressing those issues with the GSC [general service contractors] and suppliers to the show." 
The Exhibitor Advocate is filling a void left when the Trade Show Exhibitor Association (TSEA) dissolved about a decade ago. No other association is specifically dedicated to supporting exhibitors and addressing their needs, Sibila says.  Financial sponsors have an opportunity to help build The Exhibitor Advocate and shape how the organization shares information with the tradeshow community. Membership in The Exhibitor Advocate is free, and donations to the cause can be made via GoFundMe and the website: exhibitoradvocacy.com.
CCC Offers Helpful Billing/Collections Tips.  As previously mentioned, Commercial Collection Corp. of NY(CCC) is the EACA's newest Affinity Partner.   CCC provides discounted collection services to our members.   In addition to pursuing collections CCC offers the following:
EACA members can call Lisa Puckett at CCC (913-302-2285) when engaged by a new customer to check on their credit.

Additionally, CCC can provide first party services and act as your AR department should you be short staffed in that area.  Lisa et al will make phone calls, send emails and letters to take care of past due accounts.
If you have an account that you'd like to check on their credit worthiness, or if you have a collection you'd like to place with CCC you can reach Lisa by email at [email protected].
Industry News
IMEX Celebrates Industry Resurgence <Northstar Meetings>. Optimism and enthusiasm were in abundance at the 11th IMEX America, which drew some 12,000 participants to the Mandalay Bay Resort & Casino in Las Vegas over the course of four days this week. The 2022 show was 45 percent bigger than last year's, IMEX Group chairman Ray Bloom told the media in a closing press conference yesterday. More than 4,000 meeting and incentive buyers participated, 3,300 of whom were hosted.
The jump in attendance was due in part to eased travel restrictions and abating concerns over Covid. In addition, 40 percent of returning exhibitors booked more booth space, making for an expansive exhibition hall.
3 Record Breaking Expos Signal Industry Optimism.  <TSNN>     Pack Expo, Printing Expo and Equip Expo have record breaking results:
Pack Expo  Held on Oct. 23-26 at McCormick Place in Chicago for the first time in four years, PACK EXPO International, the packaging industry's most important show, drew more than 44,000 attendees, eclipsing the 2018 event.
Print Expo  PRINTING United Expo, the largest event in printing and graphic arts, was held on Oct. 19-21 at the Las Vegas Convention Center for the first time since 2019 and overwhelmingly exceeded expectations, according to show officials. Drawing people from 121 countries, the show's attendance was 7% higher than the 2019 show in Dallas, which had close to 30,000 people in attendance.
Equip Exposition Equip Exposition, the international landscape, outdoor living and equipment exposition, had the largest participation in its 40-year history. The expo welcomed 25,000 attendees and exhibitors to the Kentucky Exposition Center in Louisville, Ky., Oct. 18-21, hailing from 50 U.S. states and 49 countries. Additionally, all indoor and outdoor exhibit space available was sold out for both Equip Exposition and the co-located Hardscape North America.
ExhibitorLive Will Take Place in 2023.  Mark Johnson, chairman and CEO of Minneapolis-based The STARGroup, recently confirmed that ExhibitorLive will take place in Louisville next April according to sources.   While this announcement has yet to be posted on their website, ExhibitorLive is scheduled to take place in Louisville on April 23-27, 2023 at the Kentucky International Convention Center.