The Exhibitor Appointed Contractor Association (EACA) is a not-for-profit organization of EACs and exhibit service suppliers.   Our mission is to engage all industry stakeholders to identify models, methods, and practices that measurably improve the value of face-to-face marketing.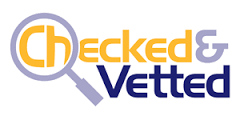 Understanding that the proliferation of EACs at show site has made the process of organizing trade shows more difficult for show organizers, the EACA has put together an online EAC registration system which is designed to greatly reduce or eliminate the administrative and operational complexities which have been attributed to the presence of EACs on the show floor.
Current Client Shows Include
Fancy Foods Show, BIO Intl. Convention, Enterprise Connect, IBIE, NAFEM, PACK EXPO Las Vegas/International, RSNA and many more.

The Program
Distribute pertinent Show information to EACA members. Rather than having great numbers of EACs contact show management by phone, fax or email to obtain a copy of the Exhibitor Kit, Show Management supplies EACA with the pertinent information that EACs need to service their clients. EACA will post this information to the web site where it will be available to all EACs.

Exhibitors designate their EACs online. Rather than Show Management having to compile information on which EACs are servicing the exhibitors, the EACA will do it electronically via the EACA web site.   Exhibitors will visit the EACA web site, designate their EACs, and all confirmations and notifications in real time.
Online Show Management reports.  All data compiled by EACA will be organized into online reports for Show Management.   Exhibitor reports will be available in both alpha and booth number sorts.
EACA to follow up with all registered EACs. Once an EAC has been registered by an exhibitor, the EACA will send out show-specific requirements for access to the showfloor during move-in and move-out.   The EACA will pursue the necessary certificates of insurance, EAC agreements, and access credential requests which are a mandatory part of gaining approval for access to the showfloor.
Credentialing of all approved EAC companies.   EACA will work with Show Management to determine the appropriate methodology to distribute credentials for approved EACs.
If you'd like to receive a proposal on how EAC registration can benefit your show please contact Jim Wurm at [email protected].